This city-state is an economic powerhouse, a melting pot of cultures, and a marvel of urban development where tradition and modernity seamlessly blend. Whether you're considering setting up your business in Singapore or simply exploring options for a new office, this guide will provide you with a comprehensive understanding of what Singapore has to offer to every entrepreneur and company.
Geography
Singapore is located at the southern tip of the Malay Peninsula, encompassing roughly 728 square kilometres. Despite its compact size, Singapore boasts a strategic position on the world map, sitting on major sea and air trade routes. This unique geographic location has made it a global hub for trade, finance, and transportation. Consisting of the main island and over 60 smaller islets, Singapore's urban landscape is meticulously planned and maintained, ensuring greenery and sustainability are at the forefront of its developmental plans.
Getting There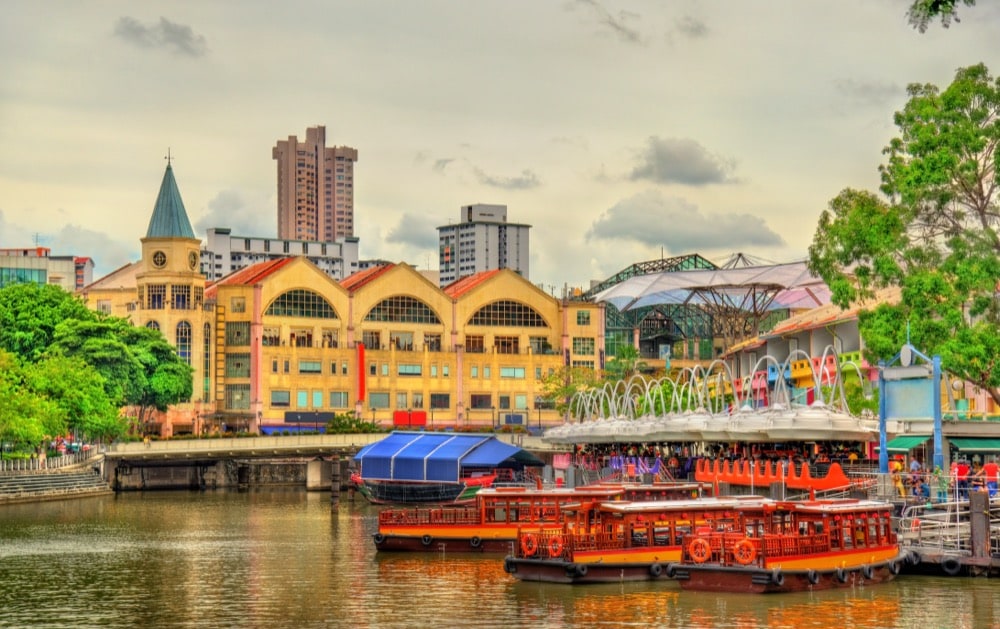 Travelling to and from Singapore is a breeze. Changi Airport, one of the world's best and most awarded airports, serves as a vital connectivity point with flights to numerous international destinations. The airport itself is a destination, famed for its state-of-the-art facilities, beautiful indoor gardens, and even a rooftop pool. In addition, Singapore's seaports are amongst the busiest in the world, welcoming ships and vessels 24/7. Extensive road networks, a well-organized public transportation system, and a strong emphasis on connectivity make Singapore highly accessible and navigable.
Local Economy
As a global financial centre and commercial hub, Singapore boasts a robust and open economy. Known for its favourable tax regime, the nation attracts a multitude of multinational companies which contribute significantly to its wealth. Key industry sectors include finance, manufacturing, oil refining, and electronics. Singapore consistently ranks highly for ease of doing business, showcasing its strong trade connections, skilled workforce, and resilient infrastructure. In addition, as a testament to its economic viability, Singapore has a sound track record for Intellectual Property (IP) protection, appealing to businesses in the technology and creative sectors.
Office Space
Singapore's skyline is dotted with high-rise buildings and stunning office architecture, indicating the demand for premium office space. From state-of-the-art skyscrapers in the Central Business District (CBD) to innovative business parks and co-working spaces, businesses of all sizes can find a locale that suits their needs. The diverse selection of office spaces caters to various budgets, preferences, and accessibility requirements. Grade A offices in the heart of the city offer an impressive address and proximity to financial institutions, while the outskirts of the city provide more economical options with the added benefit of less congestion. The emergence of smart office buildings equipped with the latest technology is emblematic of Singapore's forward-thinking approach to business and infrastructure. Whether you choose a turnkey solution in Marina Bay or a bespoke office in one of the city's vibrant neighbourhoods, setting up your workplace in Singapore places you at the crossroads of the East and West and at the centre of limitless business possibilities.
Office Locations in Singapore
Transport links
International airports

Singapore Changi Airport

Major roads

PIE, CTE, ECP

Railway stations

Changi Airport MRT Station

Boats and ferries

Port of Singapore